Throwback Thursday: How to Become a Mobile PT Without the Headache
Want to become a mobile PT? Before you start offering mobile PT services, here's what you should know.
By Ben Wobker, PT, MSPT, CSCS, SFMAc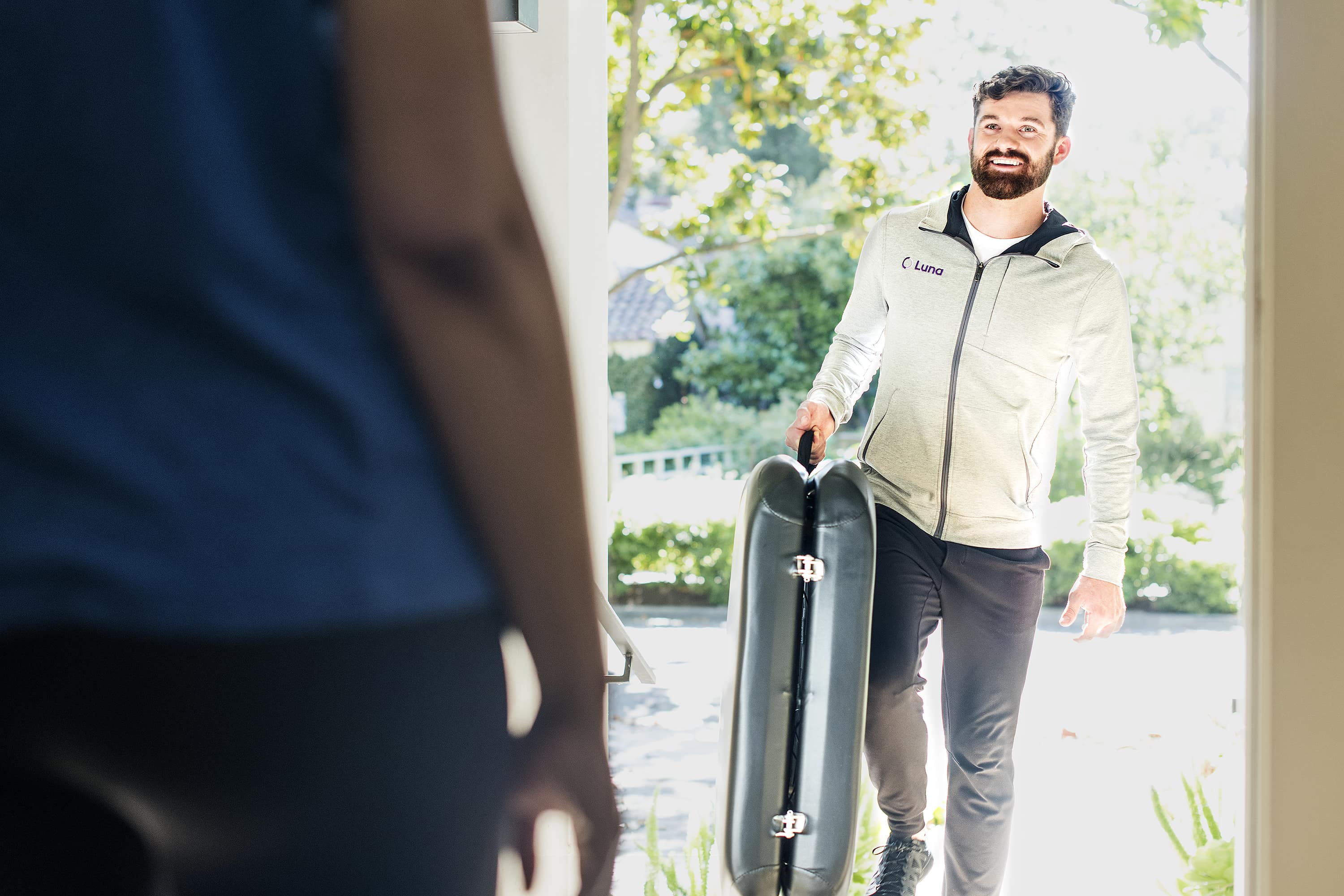 As a clinic owner and director, one of my biggest achievements is helping clinicians open their own facilities. In booming growing cities there are many hurdles that a physical therapist will encounter if they try to open up a brick and mortar clinic. Namely the high price for rent and the years of exposure and financial liability to the lease of a building.
Flat reimbursement, high rent, and improving technology has given way to the latest trend in physical therapy called "mobile PT". Once just for athletes and the wealthy mobile PT is now becoming something available to the masses. It is emerging in the physical therapy world in all the major cities. Rather than heading to a hospital or a clinic for physical therapy services, many patients are choosing to receive care in their homes through mobile physical therapy. As a result, more and more physical therapists are venturing out of the clinical environment to serve these patients where they live and work as mobile PTs. When the trend first began it was cash only and now individuals are navigating the world of insurance payment. Here is an article that was released a few months back that is worth revisiting.
A new trend called "mobile PT" is emerging in the physical therapy world. Rather than heading to a hospital or a clinic for physical therapy services, many patients are choosing to receive care in their homes through mobile physical therapy. As a result, more and more physical therapists are venturing out of the clinical environment to serve these patients where they live and work as mobile PTs.

Are you a physical therapist dreaming of breaking free from the clinical setting? Or, are you looking to supplement your income through mobile PT services? Before you dive head first into setting up your own practice and delivering PT on the go, you should be prepared for what to expect.
Here are five hurdles associated with mobile PT that all physical therapists should consider:

1) Getting Your First Patient Isn't Easy
We're in a unique position where we get to talk to physical therapists from a variety of backgrounds every single day. The number one point of frustration we hear from those who have pursued mobile PT? How difficult it was to get their very first patient. Some were able to identify potential patients through their personal network, but others weren't so lucky. And your work is far from over after you lock down your first patient. To make their income reliable, physical therapists should be bringing on patients regularly, which means they need a steady stream of leads to prevent disruptive lulls in business.
Building a steady and consistent stream of #physicaltherapy patients can take years. Filling your roster with the right type of patients is even more of a challenge. #mobilePT
2) Paperwork Demands Can Be Extensive
"Generally, home health can be pretty challenging when it comes to documentation, paperwork, and travel. With Luna, everything's easy. They take care of all that and give me the opportunity to focus on exactly what I want to." - Nima E., Luna Physical Therapist

Just because mobile PTs might be free of the clinical setting does not mean they are free from piles of paperwork. The same level or regulation applies to mobile PTs as they do to any other type of physical therapist. This means you'll need to identify your own EMR solution upfront and stick to stringent documentation demands. In many cases, mobile PTs find themselves spending more time on paperwork and administrative tasks than they do on actual patient care. This does not bode well for business or for the PT's peace of mind.
"Many pursue #mobilePT to gain more freedom only to find themselves bogged down with paperwork and other administrative tasks."

3) Scheduling Patients is a Full-Time Job
If you're thinking about starting a mobile PT business, you're probably daydreaming of all the quality time you'll get to spend with patients devoted to their care. In reality, there's a lot more that goes into running a successful business, like scheduling, for example. In order for your business to thrive, you'll need to be readily available to answer calls, texts, and emails from patients. Communicating with patients and managing a calendar is time-consuming—that's why we have an entire team at Luna dedicated to doing just that!
As your own boss, the only time you get paid is when you're doing treatments. Everything outside of that is unpaid headache time. #PTbusiness
4) You Take on All the Additional Risk
When you go into business for yourself, you also take on all of the associated risks. One risk you must consider is the fact that your patients can cancel on you at any time and you'll be left to clean up the mess. You may be heading to a scheduled patient appointment when they call with a cancellation request. This can take a toll on your profitability, and with a low patient roster, your chances of filling the opening are slim.
If you're planning on creating a cash-based mobile PT business, you'll also need to be prepared for the fees associated with invoicing, and the high transaction costs associated with certain credit cards. Or, if you're planning on accepting insurance, you'll need to be prepared for reimbursement issues for patients who are out of network.
The majority of #physicaltherapy patients use insurance to pay, making it difficult to create a thriving cash-based business.
5) Success Isn't Guaranteed and Failure Isn't Cheap
It takes a significant investment of time and money to start your own mobile PT practice. From patient marketing to equipment costs, ERP to legal fees, there is a lot to cover in that upfront investment. In some cases, physical therapists interested in offering mobile PT services are paying significant amounts of money to third parties in exchange for guidance alone. Ouch.
What if we told you that you could become a mobile PT without undergoing any of this heavy lifting? That you could start providing an exceptional level of care to patients in their homes within a few weeks with zero financial risk? At Luna, we've built an environment for physical therapists to thrive through a unique mix of people, technology, and services. Whether you're looking for a full schedule of patients or a supplement to your clinic hours, Luna can help you get up and running fast.

Ready to start your own mobile PT business with the support of a dedicated team?