The PT License Process in Florida
By Luna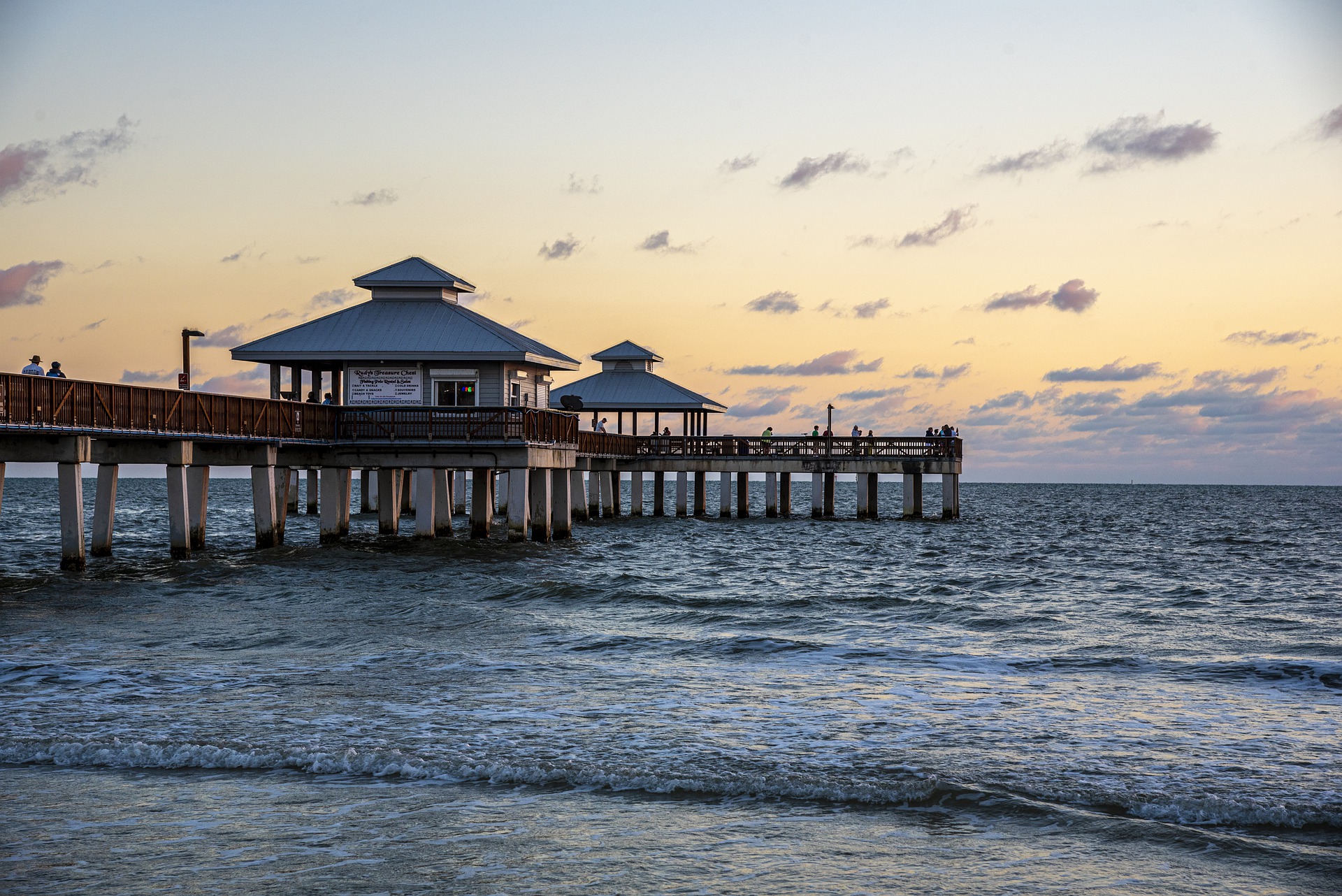 How do you get a PT license in Florida? This lucrative career choice is worth researching. The Bureau of Labor Statistics reports that Physical Therapists in Florida earn an average annual salary of $87,840, with some making as much as $123,280. What's more, the job outlook for PTs is excellent, with Florida ranking fourth for the most employment opportunities. And since we're in the business of helping physical therapists as best we can, we're sharing how to become licensed in the Sunshine state. Here are the basic steps:
Step 1: Earn your Physical Therapy degree
Step 2: Apply for a license with the Florida Board of Physical Therapy
Step 3: Pass the required exams for Florida
Step 4: Maintain and renew your license
...
Step 1: Earn your Physical Therapy degree
To become a licensed Physical Therapist in Florida, you must obtain a Doctor of Physical Therapy (DPT) degree from an accredited school. Schools must be accredited through CAPTE (Commission on Accreditation in Physical Therapy Education.) As of this writing, there are 15 CAPTE accredited schools in the state of Florida.
Before enrolling in a DPT program, you must first earn a bachelor's degree, ideally with a major in health sciences and, better yet, prerequisite classes like anatomy, biology, chemistry, physics, and physiology. A Doctor of Physical Therapy program typically takes about three to four years to complete.
Step 2: Apply for a license with the Florida Board of Physical Therapy
Once you obtain your physical therapy degree, you will apply for a license with the Florida Board of Physical Therapy.
The first step is to contact your DPT school's registrar to request an official transcript be mailed to the board office. The address to send it to is:
Florida Board of Physical Therapy
4052 Bald Cypress Way
BIN C-05
Tallahassee, FL 32399-3255
The second step is to apply for your PT license online. You'll create your online account (via the Florida Department of Health MQA Online Services portal) to fill out and submit your application. Be aware of particular dates and deadlines for Florida's PT licensing process, including specific test dates, registration and payment deadlines, as well as other timely information. The application and licensing fee is $180.
Once completed, the Florida Board of Physical Therapy will review your online application within 15 days of receipt. You'll get status updates via email and mail. You can also quickly check the status of your application via the online portal.
Step 3: Pass the required exams for Florida
The Florida Board of Physical Therapy requires that you pass two exams before becoming a licensed PT. Those are the National Physical Therapy Exam (NPTE) and the Florida Laws and Rules Exam (a.k.a the Jurisprudence Exam.) To take these exams, you must register with a separate agency, the Federation of State Boards of Physical Therapy (FSBPT.) These tests evaluate your knowledge regarding the essential aspects of physical therapy and Florida's laws and rules. It's a good idea to download and review the NPTE Candidate Handbook before taking either exam.
National Physical Therapy Exam (NPTE)
The NPTE exam determines if you're qualified to practice as a PT in Florida. It's a multiple-choice exam consisting of 250 questions. One of the best ways to prepare for the NPTE is by taking a practice exam. When you're ready to take the official exam, take note of the NPTE eligibility requirements as well as the key dates and deadlines. You may register and pay online for the test via your FSBPT Customer Dashboard. The cost for the exam is $485.
Once you've registered for the exam, you'll receive an emailed Authorization to Test letter (ATT) from FSBPT (which can also be accessed online via your Customer Dashboard). Your ATT letter will direct you to contact Prometric (the test administrator) to schedule a time to sit for the exam.
Florida Laws and Rules Exam (Jurisprudence Exam)
The Florida Laws and Rules Exam is precisely that -- a test of Florida's state laws and rules. Before you take this Jurisprudence Exam, you should review the below list of regulations:
Chapter 456, Florida Statutes, Health Professions and Occupations: General Provisions
Chapter 486, Florida Statutes, Physical Therapy Practice Act
Rule 64B17, Florida Administrative Code
Be sure to download and study the Physical Therapy Laws & Rules Handbook and Content Outline, a comprehensive study guide provided by The Florida Board of Physical Therapy. It outlines all of the above regulations in detail.
To take the Florida Laws and Rules test, you must register online via FSBPT. The cost is $65. You'll have 60 minutes to complete the exam's 50 multiple-choice questions.
Step 4: Maintain and renew your license
Each PT license is valid for two years, except for your first biennium*. No matter when your license is issued during that first biennium, it expires on the expiration date of that biennium. That means that all licenses expire on November 30th of every odd year regardless of when it was issued. It's possible that your license may be valid for only a few months.
*A licensure biennium is the twenty-four-month period between expiration dates. For Florida, the biennium is December 1st through November 30th of every odd-numbered year. Note that your continuing education requirements must be met for each renewal cycle during this period.
To renew your license, you'll need to obtain 24 contact hours of continuing education (CE.) Your CE must be completed within the current biennium in which your license is being renewed. Mandatory subjects include two hours of Prevention of Medical Errors, one hour of HIV/AIDS (required for first renewals only), and one hour of Human Trafficking.
All Florida-licensed physical therapists have the option to register and report their continuing education coursework and submit proof of completion into CE Broker. CE Broker is the official CE tracking system for more than 1.7 million licensees nationwide.
Your renewal cycle starts between 90 to 120 days before the expiration date of your license, and it ends on the expiration date. During that time, you'll receive a renewal postcard in the mail, which provides detailed instructions for your renewal. If your mailing address has changed, it is your responsibility to notify the Florida Board of Physical Therapy.
You can use the MQA Online Services Portal to renew your Florida physical therapy license online. To find additional information regarding the renewal process, fees, requirements, and other vital information, reference the Florida Board of Physical Therapy renewal page.
These are the main steps required for getting and keeping your physical therapy license in Florida. For additional help, we recommend you contact FPTA, which is the Florida chapter of The American Physical Therapy Association.
From all of us at Luna, we wish you the best of luck and look forward to a possible partnership with you in the future.