The PT License Process in Missouri
By Luna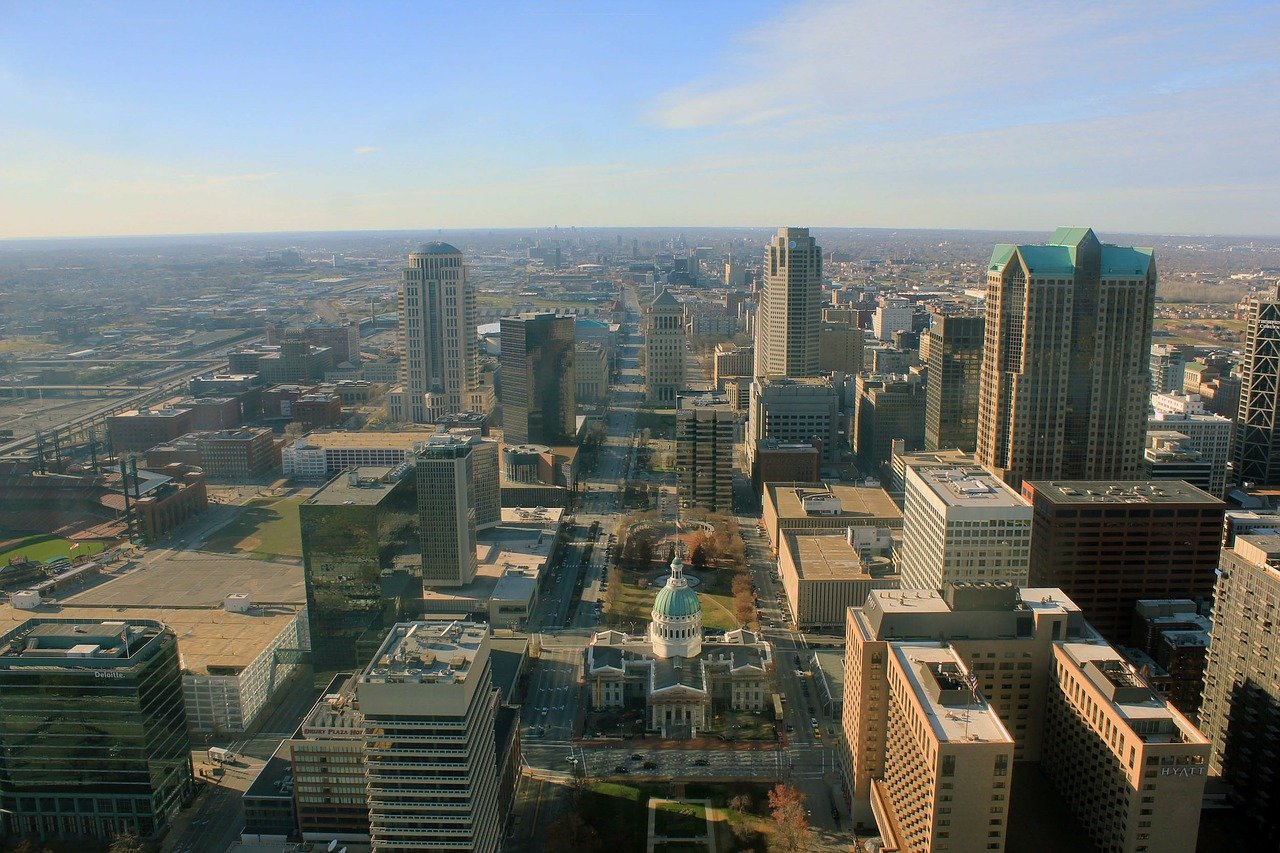 How do you get your PT license in Missouri? It's worth researching since the median salary for a physical therapist in the state is over $79k per year, with some making as much as $103k. Moreover, demand for physical therapists in Missouri is projected to grow 18.9% from 2018 to 2028, with 320 PT job openings annually. Even better, Missouri is also one of the more affordable states in terms of cost of living expenses, like housing, groceries, and transportation. And since we're in the business of helping physical therapists grow their practice, we're sharing how to become licensed in the "Show-Me" state. Here are the basic steps:
Step 1: Earn your Physical Therapy degree
Step 2: Apply for a license with the Missouri Board of Registration for the Healing Arts
Step 3: Pass the required exams for Missouri
Step 4: Maintain and renew your license
Let's get started!
Step 1: Earn your Physical Therapy degree
To become a licensed Physical Therapist in Missouri, you must obtain a Doctor of Physical Therapy (DPT) degree from an accredited school. Schools must be accredited through CAPTE (Commission on Accreditation in Physical Therapy Education.) As of this writing, the current list of accredited schools in Missouri are:
Before enrolling in a DPT program, you must first earn a bachelor's degree, ideally with a major in health sciences. A Doctor of Physical Therapy (DPT) program typically takes three to four years to complete.
Step 2: Apply for a license with the Missouri Board of Registration for the Healing Arts
The Missouri Board of Registration for the Healing Arts is the organization that regulates the practice of physical therapy in the state. The Board offers detailed information on their physical therapy licensing application page. There are several requirements for the application, so it's best to review the licensing page in detail before applying.
When you're ready to apply, you must submit your completed Application for Physical Therapist Licensure form via the mail to the address provided on the form. Note that the application requires several additional items, listed below:
Payment of application fee
As of this writing, the application fee is $25. Make a check payable to the Missouri Board of Healing Arts. Credit and debit card payments are not accepted.
Official school transcript
Have your school submit your official transcript(s) to the Board. Your transcript must include the courses taken toward your physical therapy degree, the grades received, the degree awarded, and the date your degree was awarded. The Board accepts official transcripts via email (licensure@pr.mo.gov) or fax (573) 751-3166.
Notarized Applicant's Oath and headshot
Sign the Applicant's Oath form in the presence of a notary. Include a recent, two-by-two-inch government-issued photograph of yourself. The photo must be taped or glued to the form.
Background Check application
All new Physical Therapists must be fingerprinted through the Missouri State Highway Patrol. Follow the instructions on the Applicant Fingerprint Form for State and FBI Criminal History Background Checks to meet this requirement.
Missouri Jurisprudence Exam
A completed Missouri Jurisprudence Exam with a score of seventy-five percent (75%) or higher is required for licensure by the Board. Each of the twenty true or false questions is worth five percentage points. All the answers are available in the statutes and rules located on the Board's Rules & Statutes web page.
Once all of the application requirements are received and processed, you'll be notified via email with instructions for checking the status of your application online.
If you have any questions regarding the application process, call the Board office at (573) 751-0098 or (866) 289-5753. You may also email your questions to the Board at licensure@pr.mo.gov.
Step 3: Pass the required exams for Missouri
In addition to the Missouri Jurisprudence Exam, you'll need to pass the National Physical Therapy Exam (NPTE.) This exam is offered through the Federation of State Boards of Physical Therapy (FSBPT.) The NPTE exam is a multiple-choice test consisting of 250 questions. One of the best ways to prepare for the NPTE is by taking a practice exam. When you're ready to take the official exam, take note of the NPTE eligibility requirements as well as the key dates and deadlines. You may register and pay online for the test via FSBPT's Customer Dashboard.
Once you've registered for the exam, you'll receive an emailed Authorization to Test (ATT) letter from FSBPT (which is also available online on your Customer Dashboard.) Your ATT letter will direct you to contact Prometric to schedule a time to sit for the exam.
Step 4: Maintain and renew your license
Your license to practice as a Physical Therapist in Missouri expires January 31 of every even-numbered year, regardless of when it was issued. You're required to confirm on your renewal application that you've obtained 30 hours of continuing education units (CEU) during the prior two calendar years. As of this writing, all CEU may be obtained online.
Detailed information on renewing your license is mailed to you on or before December 1 of each year to your last known address on file, so be sure to keep it up to date.
These are the main steps required for obtaining and keeping your physical therapy license in Missouri. For additional support, we recommend you contact APTA Missouri, the state chapter of The American Physical Therapy Association. The organization is an excellent resource for all PTs in the state. From all of us at Luna, we wish you the best of luck. And remember – we're always hiring and would love you to join our team.