The PT License Process in Illinois
By Luna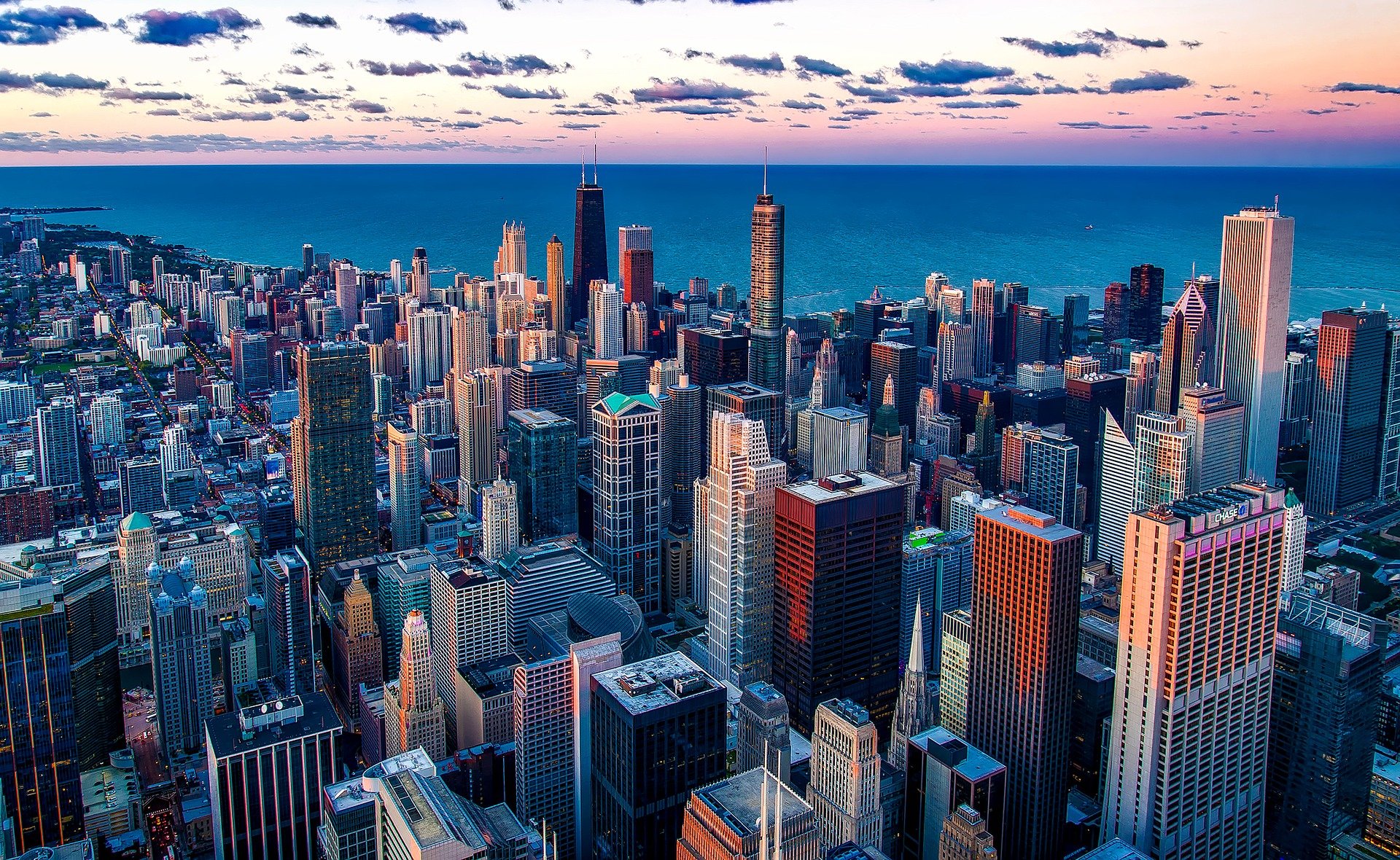 How do you get a PT license in Illinois? This lucrative career choice is worth researching. Career Explorer reports that physical therapists in Illinois earn an average annual salary of $89,400, with some making as much as $166k. Moreover, demand for physical therapists in Illinois is projected to grow 10.3% from 2018 to 2028, with 620 PT job openings annually. And since we're in the business of helping physical therapists as best we can, we're sharing how to become licensed in the Prairie State. Here are the basic steps:
Step 1: Earn your Physical Therapy degree
Step 2: Apply for a license with the Illinois Department of Financial and Professional Regulation
Step 3: Pass the required exams for Illinois
Step 4: Maintain and renew your license
So, let's get started!
Step 1: Earn your Physical Therapy degree
To become a licensed physical therapist in Illinois, you must obtain a Doctor of Physical Therapy (DPT) degree from an accredited school. Schools must be accredited through CAPTE (Commission on Accreditation in Physical Therapy Education.) The current list of accredited schools in Illinois are:
Bradley University - Peoria, IL
Governors State University - University Park, IL
Midwestern University - Downers Grove, IL
Northern Illinois University - DeKalb, IL
Northwestern University - Chicago, IL
Rosalind Franklin University of Medicine and Science - North Chicago, IL
The University of Illinois at Chicago - Chicago, IL
Before enrolling in a DPT program, you must first earn a bachelor's degree, ideally with a major in health sciences. A Doctor of Physical Therapy (DPT) program typically takes about three to four years to complete.
Step 2: Apply for a license with the Illinois Department of Financial and Professional Regulation
The Department of Financial and Professional Regulation (IDFPR) is the organization that regulates the practice of physical therapy in Illinois. They offer detailed information on their application process, laws, resources, and more on their physical therapy licensing page.
When you're ready to apply for your PT license, you may do so online through the IDFPR Online Services Portal. If you're new to the site, you'll need to register. Here are the instructions to create an online account through IDFPR.
License applicants are to submit to a criminal background check through a fingerprint vendor licensed by the Department. Fingerprints must be taken within 60 days from the date that the application is submitted. Review the Fingerprint Background Check Guide for more detailed information. If you're concerned about how a criminal conviction may affect your application, check their handy FAQ guide for help.
Step 3: Pass the required exams for Illinois
The physical therapy exams necessary in Illinois require a dual process application. All applicants must apply through Continental Testing Services and to the Federation of State Boards of Physical Therapy (FSBPT.) There are test fees for both.
FSBPT administers the National Physical Therapy Exam (NPTE). To take this required exam, you must register with FSBPT online. The NPTE test evaluates your knowledge regarding the essential aspects of physical therapy. It's a good idea to review the NPTE Candidate Handbook before taking the exam.
In addition, all PT license applicants in Illinois are required to register and complete an application with Continental Testing Services. This application requires proof of graduation by an approved school. The state of Illinois uses an ED-PT Certification of Education form for this purpose. Print and mail your completed form to:
Continental Testing Services
P.O. Box 100
LaGrange, IL 60525
Note: If you're currently enrolled in an approved Physical Therapy program, you may apply to take the examination no more than 90 days before graduation.
Once you have been deemed eligible by Continental Testing Services, you'll be made eligible to take the NPTE with FSBPT as well. You'll receive an authorization to test (ATT) letter by email. The ATT is also available online through your FSBPT Customer Dashboard. Once received, you'll be able to schedule your examination appointment at a testing center of your choice. The testing center locations schedule appointments on a first-come, first-served basis. Applicants must take the examination on their requested date. If you don't test on your requested date or withdraw from the exam for any reason, you'll be required to reapply to both Continental Testing Services and FSBPT with payment again.
Once applications are complete, exams are passed, and background checks conducted, it typically takes about six to eight weeks to receive your PT license.
Step 4: Maintain and renew your license
In Illinois, a physical therapy license expires on September 30 of each even year. You may renew your license online and pay the renewal fee with a credit card through IDFPR.
Note that physical therapists in Illinois must complete 40 hours of continuing education during each license cycle. PT's are allowed to have 75% of their total C.E. be self-study. C.E. must also include the following:
Three hours of Ethics C.E. is mandatory and is part of the 40 PT hour requirement.
One hour of sexual harassment prevention training.
All courses must be accredited by the IDFPR - Division of Physical Therapy. These are the main steps required for getting and keeping your physical therapy license in Illinois. For additional support, we recommend you contact the Illinois Physical Therapy Association (IPTA), the state chapter of The American Physical Therapy Association. They're an excellent resource for all PT's in the state. From all of us at Luna, we wish you the best of luck and look forward to a possible partnership with you in the future.