Top 4 Reasons Why Therapists Choose Luna
Don't take our word for it. Hear it from our therapists.
By Lily Beltran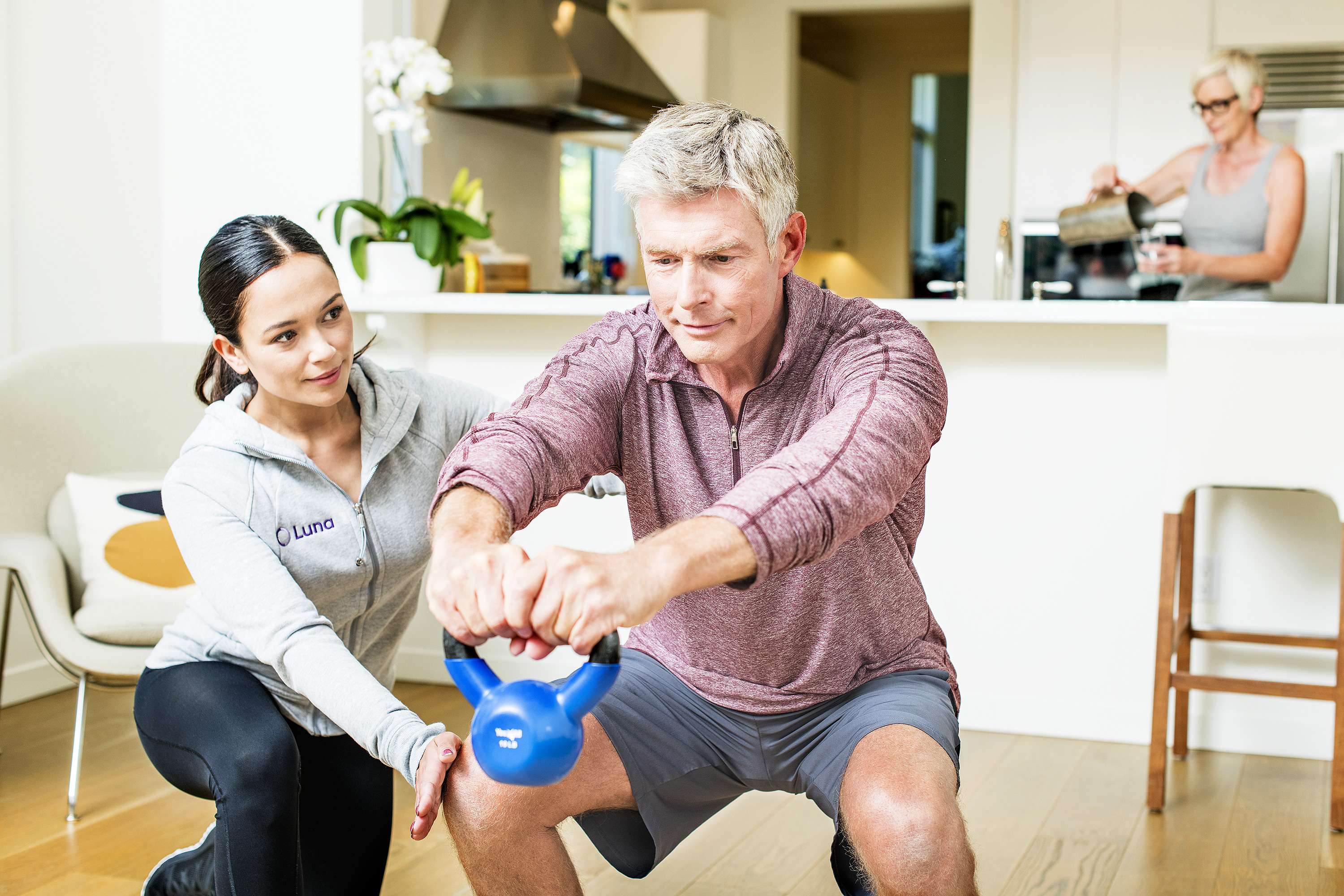 At Luna, we're dedicated to reimagining the physical therapy experience and offering physical therapists a better way of working. When we first started this company, we dug deep to analyze every facet of the physical therapist experience to determine what was working, what wasn't, and how we could make it exponentially better. And while we believe that we've created an environment that is both magical and delightful for our therapists, you shouldn't just take our word for it. That's why we've rounded up our team to give you a behind-the-scenes look at what it means to be a physical therapist at Luna.
Here are the top four reasons why physical therapists choose to work with Luna.
A True Focus on Patient Care
"Luna provides an amazing new outlook on Outpatient PT, making it far more accessible and convenient for both therapists and patients." - Bryan Mai PT, DT, MLC
At Luna, we are dedicated to pioneering a better way to care. One of the biggest challenges physical therapists face today is the amount of time spent on things like documentation, billing, insurance, patient marketing, and booking. By taking on these more administrative tasks, Luna allows therapists to spend more quality time with patients. In fact, our PTs spend 45-60 minutes with patients at each appointment and stay with that patient through the entire course of their care.
"With traditional care, I don't always get to follow my patients. I often am doing an initial evaluation and then passing that patient off to a physical therapy assistant or having an aid follow them through their exercises. I have an idea in my head of how I'd like to direct the care over the few weeks that I get to work with them, but I don't always get to do that. So, the idea that I get to evaluate patients and then follow them through the whole course of care is great and motivating and exciting to me." - Jennifer Gutierrez, MSPT
By enabling therapists to visit patients at their home or office, we make it as simple and convenient as possible for patients to stick with their treatment plans and succeed. Our therapists appreciate seeing patients function in their own environments, rather than recreating it in a clinical setting. Jennifer Gutierrez, MSPT agrees, "Another thing about Luna that I thought was pretty cool is we get to go to see patients at their work, their home, their gym or somewhere that is practical and easy for them...I can really see their functional setting."
Life-Changing Convenience and Time Savings
"I struggle with paperwork all the time. It takes me sometimes the same amount of time that I'm treating the patient to then go and do their documentation." - Jennifer Gutierrez.
Innovation is at the heart of our business, and Luna is dedicated to leveraging technology to make therapists' lives easier. Luna's integrated EMR and thoughtful system allows therapists to spend only 10 to 12 minutes outside of patient care on initial evaluations, and less than five minutes on follow up appointments. We provide each of our therapists with the right tools to enable them to track patient progress and quickly capture important notes during appointments.
"Physical therapy and our whole society is based around technology and I've been questioning for a while now, Why isn't anybody taking the tech that is in our pockets and doing something to make PT a lot more convenient? When I found Luna, I was surprised and amazed, thinking, Is this for real? I was excited about how they can transform our work." - Janet Lee, MA, PT
Access to Patients With Diverse Clinical Needs
As a physical therapist, you likely have a passion for serving others, and your success ultimately comes down to the level of engagement of your patients. In a clinical or home health setting, it can be easy to get stuck in a rut. As Heather Black, MSPT, SCS, CSCS said, "it's not as exciting as the orthopedic occupation because there are less mysteries to solve." With Luna, you'll never get bored with their seamless access to patients with diverse clinical needs.
"The financial component is what initially drove me to Luna—after all, I live in San Francisco, and the bills need to be paid—but there are so many other things that I love about Luna. The diversity of patients is one example. I've been in an acute setting for a long time now and can get stuck in a routine. Working with Luna has stimulated my brain back to the outpatient setting that I loved doing in the past but simply haven't had the opportunity to do in the last few years." - Gillian Haskell, DPT, MPH
Total Autonomy and Schedule Flexibility
"Luna has given me the freedom to determine when and how I want to work which has brought a new meaning to work/life balance for me." -Ricky Yu PT, DPT, OCS
With Luna, you have the freedom to choose your own work schedule on a weekly basis, including when and how much you want to work. We provide physical therapists with the flexibility and earning potential to live their best lives. Our therapists truly work for themselves and on their own terms. This kind of independence allows our physical therapists to pursue their passions, create more balance in their lives, and deliver higher quality care to patients.
Elaine Huddon, PT, says it perfectly, "With Luna, I'm able to create a balance in my life and follow things that give me pleasure and make me feel like a fulfilled person: fulfilling my hobbies, passions, and seeing my family. This helps with the quality of my patients' lives too because I'll come in refreshed and renewed every time."
"As a busy mom of three young children, Luna is a dream 'mom job' that allows me to both work and make family a priority. I work only when the kids are in school, which means I never miss a performance, and they're on time for soccer practice!" - Jennifer Warner, PT, DPT
Curious to learn more about what it's like being a Luna physical therapist? Come see for yourself! Whether you're looking for a full schedule of patients, or just to supplement your standing clinic hours, Luna is ready to work for you. Get in touch with our team today to learn more and take control over your career.