Meet Luna's Newest Team Member: Ben Wobker, PT, MSPT, CSCS, SFMAC
Luna's expanding in the Northwest with the help of Ben Wobker
By Lily Beltran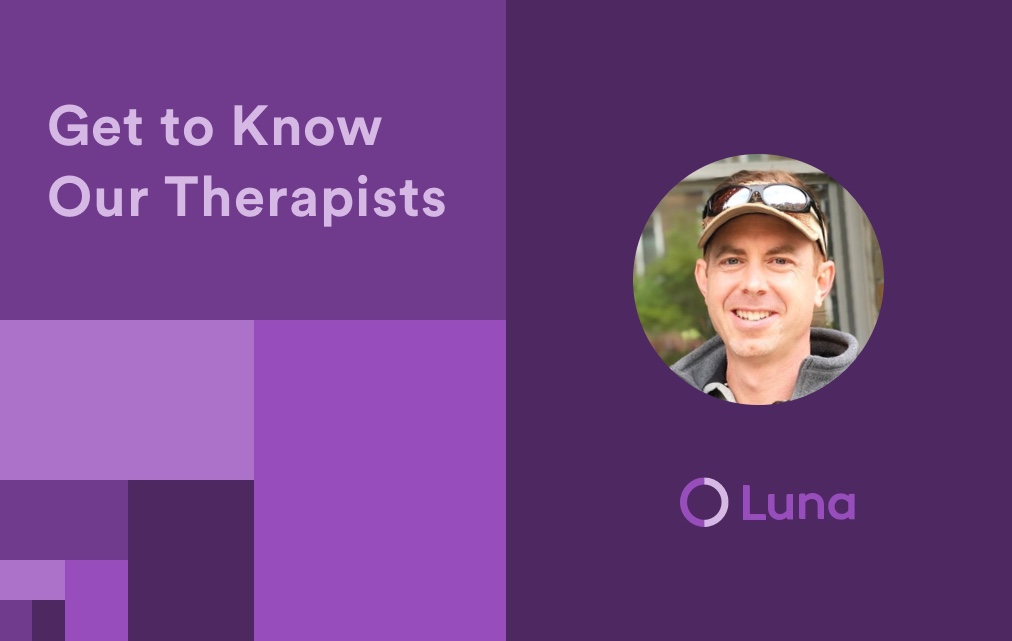 Where are you located?
Seattle, WA in the Kirkland area.
Tell us a bit about your background.
I was born in Atlanta, GA and moved to Seattle when I was 10. I first got interested in physical therapy after going through a few sports injuries in high school. I played football, basketball, and track and started spending more and more time in clinics and training rooms. At some point, I realized that I probably wasn't going to go pro and that I could really see myself transitioning into the PT profession.
I started working in a PT clinic as a volunteer when I was 16-years-old and fell in love with it. I worked as an aide for a couple of years and then applied for school at the University of Montana where I got my bachelors degree in psychology. Missoula is a great town with a great vibe and great people, so I ended up staying there for grad school and got a Masters of Science and Physical Therapy before making my way back to Seattle in 2000. Now I live in Kirkland with my wife and son and run four clinics.
Tell us about your new role with Luna.
I'll be leading Luna's expansion as the territory leader for Luna in the Northwest. My role will be to establish a presence for Luna in Seattle, Portland, and more. This includes helping to acquire and onboard high-quality therapists in this region. Because I've lived in the area most of my life, I've built strong relationships with the therapists in this community over the years. I think that will help! I'll also be leading some events, webinars, and lecture series to help educate PTs and spread the word about Luna. And of course, anything I can do to help engage the patient community will be top of mind too.
How did you first get connected with Luna?
I've been running PT clinics for 18 years and got connected with Luna about a year ago during an industry function. I learned about Luna's plans for PTs to deliver care in patients' homes. I must say I'm a pretty out-of-the-box thinker, but at the time, this idea was so innovative it was even out of my comfort zone. I decided to watch the company and see how things took off… fast forward to a few months back when I reconnected with the team and was able to see first-hand the incredible growth Luna is experiencing.
I'm a sucker for disruption and innovation, so when the team mentioned that they were looking for someone to help Luna expand into the Northwest, I said I'd be interested. As I learned more, and shared the opportunity with my wife. I remember her saying, "You need to do this because it's going to get you so excited to get out of bed in the morning." So I took the job!
Why does this job matter to you?
To me, Luna is so fun, disruptive, and innovative. I'm excited to be a part of the team disrupting the poor model of physical therapy that seems to have become the norm in our industry. Therapists aren't getting enough one-on-one time with their patients, and it shows in their execution. It's an epidemic. I think Luna is the answer for therapists looking to make a real impact and for patients looking for higher quality care. I also think Luna is relevant for our profession as a whole—the accessibility will help more people realize how effective physical therapy can be and stay away from PT that isn't patient focused.
What's one piece of wisdom that you wish all PTs knew?
To listen to the patient. Your patients are telling you the answers to their problems. You can do all these tests and fancy treatments, but the more you can slow down and just listen, the better off your patient will be. A lot of PTs are in a hurry and approach their patients with a preconceived notion of what the problem might be. That's when things get missed.
That's actually another thing I love about Luna—it helps PTs achieve a more objective examination. During that initial appointment, you could be sitting at someone's kitchen over a cup of coffee as they fill you in on their symptoms. When a patient is in the comfortable environment of their own home, they're more likely to reveal more and be more vulnerable with their therapist. Both parties can stay present and aren't distracted by the hustle and bustle of a traditional clinic. That's a huge advantage.
What are you passionate about PT?
The unique thing about physical therapy is that you can give people tools to help them fix themselves. In most medical professions, you have to do something to your patients to get them better. With physical therapy, you're empowering people to fix themselves. Physical therapists are really just guides on this wellness journey and give people the tools they need to stay healthy and out of the medical system.
What do you like to do for fun?
Does yard work count? Life has certainly changed over the years. I have a lot of lightsaber battles with my five-year-old son. I'm also an avid runner and created a running app with my friend that we sell worldwide. I love to snowboard, wakeboard, and do a fair share of mountain biking. My family is situated right near Lake Washington, so we're out on the lake once or twice a week. It says light outside here till 10:00 pm in the summertime, so we take advantage of that. We also have two dogs: a yellow lab named Navin and a black lab mix named Dagny.
Anything you'd like to say to the Luna community?
Therapists, I'm looking forward to getting to know you better. If there are any specific topics that you'd like covered in Luna's content, research, and events, please let me know. I am passionate about helping to further your education and keep you excited about the PT profession.