Why You Need Physical Therapy for Total Shoulder Replacements
Which shoulder replacement is most appropriate for you?
By Samuel Koo, MD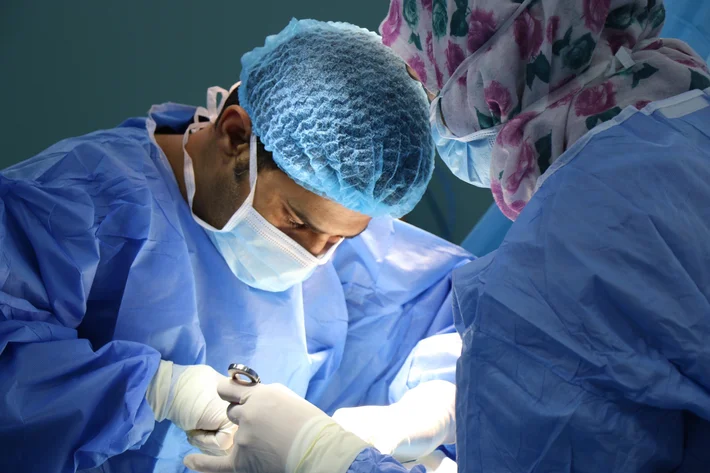 If you've never had a shoulder pain, chances are good you know someone who has. It's a common—yet painful— injury affecting millions of Americans every year. With proper care, however, you can ease pain, and return to most of your previous activities. Post-operatively, shoulder rehab includes physical therapy.
The rotator cuff, a group of four tendons that cover the head of the humerus, keeps the arm in the shoulder socket and allows the arm to be lifted and rotated. It is the primary variable in determining if you will have a traditional total shoulder or a reverse total shoulder. If you have an intact rotator cuff you will most often be given a traditional total shoulder. If your cuff is weak, partially torn, or completely torn you will likely have more success with a reverse total shoulder prosthesis. Pre-operative rotator cuff health is a large determinant to the success of the shoulder replacement.
A Deep Pain in the Shoulder
Shoulder arthritis does not happen suddenly. Osteoarthritis is a gradual process that takes years to establish the wear that will begin to limit your activity and contribute to resting pain.
The most common symptoms of shoulder OA include:
Pain at rest or at night

Pain when lifting, lowering, or rotating the arm

Weakness in certain movement of the arm

Crackling sensation in the arm with certain movements
Causes and Treatments
The two main causes of shoulder arthritis are injury and degeneration, and these types of injuries tend to become more common with age. You may have arthritis in the glenoid (socket) and fraying of the tendons of the rotator cuff..
Full-thickness (complete) rotator cuff tears usually do not heal on their own. When pain and weakness persist, surgeons can repair the rotator cuff. Dr. Samuel Koo from ProOrtho reports "shoulder surgery can now be done arthroscopically, which allows for a quicker recovery and less postoperative pain."
Dr. Koo Describes Arthroscopy
Arthroscopy is a way of performing common orthopedic procedures through a minimally invasive approach. A small lens, called an arthroscope, is used to visualize the inside of the shoulder. The "scope" gives the surgeon a couple of advantages over open techniques.
First, the shoulder is in a relatively tight space. When open incisions are used, visualization can be difficult simply due to the limitation in where the incision can be placed. Surgeons are often confined to a deep hole in which identification of the tissues can be extremely challenging. The scope, on the other hand, can be placed virtually anywhere allowing easy access to tight spaces using tiny incisions.
Second, anatomic structures in the shoulder are quite small. Modern arthroscopes display images on a LCD monitor in HD quality. Additionally, it magnifies the view so that objects appear bigger than they actually are. This gives the surgeon the feel of using a microscope without actually looking through one!
How Physical Therapy Helps With Shoulder Replacements
Although physical therapy alone can't fully heal shoulder arthritis, it's often the recommended treatment for them. That's because the goal of treatment isn't necessarily to heal the damage as this was years in the making; instead, the aim is to ease pain, improve strength, and restore joint shoulder mechanics.
Shoulder and specifically Rotator cuff PT targets the small muscles around the shoulder that tend to be neglected in normal exercise and are thus prone to weakness and breakage. For most patients with rotator cuff tears, these exercises will help relieve the pain and strengthen the shoulder, canceling out the need for surgery. On-demand physical therapy gives rotator cuff tear patients more one-on-one time with your PT, so you can quickly start the path to less pain and better mobility.
Question and Answer with Dr. Koo
What types of anesthetics are used for shoulder surgeries? Is one kind better than others? How is the decision made as to which to use?

A general anesthetic is given to you before the surgery starts. This means that you will be asleep during the procedure. An interscalene block (regional block) may be administered before the surgery as well. A local anesthetic (e.g. Bupivcaine) is injected near the nerves as they exit from the neck region. This often leads to better pain control with less need for narcotic pain medications postoperatively.

What arrangements do you make for pain medication?

Koo states, "that he will often give a prescription for pain medications to help with pain and make quicker gains in rehab as well as around the home."

How long will the surgery take?

While this can vary, typically you are in the operating room from 1 to 1.5 hours. Then you are taken to the recovery area for about 1 to 2 hours before being discharged home. You will be given specific post-operative instructions at that time.

How will I find out what the dr. Did during surgery?

Koo adds, "that typically a surgeon will speak with your loved ones immediately following your surgery. It is very important that they are with you at the surgery center and stay in the waiting room during your surgery. Most physicians will discuss your surgery during your first post-operative appointment (typically 6 to 8 days later). A report will also in most physician office be sent to your physical therapist."

When can I return to work?

The answer depends upon the type of work that you perform. If you have a sedentary job you may return to work as soon as you are comfortable enough to do so. If the job requires strenuous physical activity you may need to wait several months. You should discuss your situation with your physician. Most often it will depend on the damage they find as well as the extent of what they had to do procedurally inside the shoulder.

Can I do damage to the shoulder by doing any particular movements or doing too much?

Yes! A patient can ruin the results of a would-be successful surgery by not following the surgeon's postoperative instructions. Overdoing it and underdoing it can both lead to poor results. For this reason, we recommend working with one of our partner physical therapy clinics for the best results.

Can I use my hand and feed myself and use a computer keyboard, etc.?

You will need to follow your physician's postoperative instructions. While a lot of people worry about being able to eat normally and conduct computer work after rotator cuff surgery, most often, you will be able to feed yourself and use a computer keyboard and mouse safely within a week.

When can I drive a car?

You should not drive while under the influence of narcotic pain medications. Once off of pain medications, you will need to be out of the sling and be able to comfortably use and place both hands on the steering wheel in order to drive. This is a great discussion to have with your physical therapist and also functionally test the shoulder in clinic to see if driving is appropriate. The general recommendation is to not drive with the sling on as it reduces response time and is in some jurisdictions illegal to drive with. Check with your local authorities to ensure.

How much assistance will I need after the surgery?

Individuals vary in their ability to adapt to accomplishing activities of daily living with one arm. It is recommended that you make arrangements to receive help from family or friends when you first go home from the surgery center.

Does sleeping in a recliner help after surgery?

Many patients find it difficult to lie in a bed due to pain after shoulder surgery. Some patients have noticed that recliners provide a better sleeping experience compared to the bed.

When can I take a shower?

You may shower as soon as you are comfortable enough to do so. It is important to keep your wound dry during the 3 days after arthroscopic surgery (2 weeks after shoulder replacement). If you shower before this time, you will need to cover the wound before you take a shower. Tegaderm is a plastic dressing that seals off the wound area and prevents water from reaching it.

How long will it take to reach full recovery?

Much of your strength and range of motion will return within the first three months, but your shoulder will continue to improve over the first postoperative year.

Do I need to wear the sling?

You must keep your sling on every night for 6 weeks after surgery. You should also wear it when you are susceptible to falling or in situations where other people can run into your shoulder. The sling is much about protecting the surgical site as it is from protecting you from others.

What are things I should not do with my arm?

Immediately after surgery never use your arm to push yourself up in bed or from a chair. The added weight on your shoulder may cause you to re-injure the joint. Also, do not attempt to raise your arm forward or to the side. Do not reach for things away from your body. If you keep your elbow by your side, you should be safe.