Luna's 5th Anniversary: A Year of Remarkable Achievements
By Luna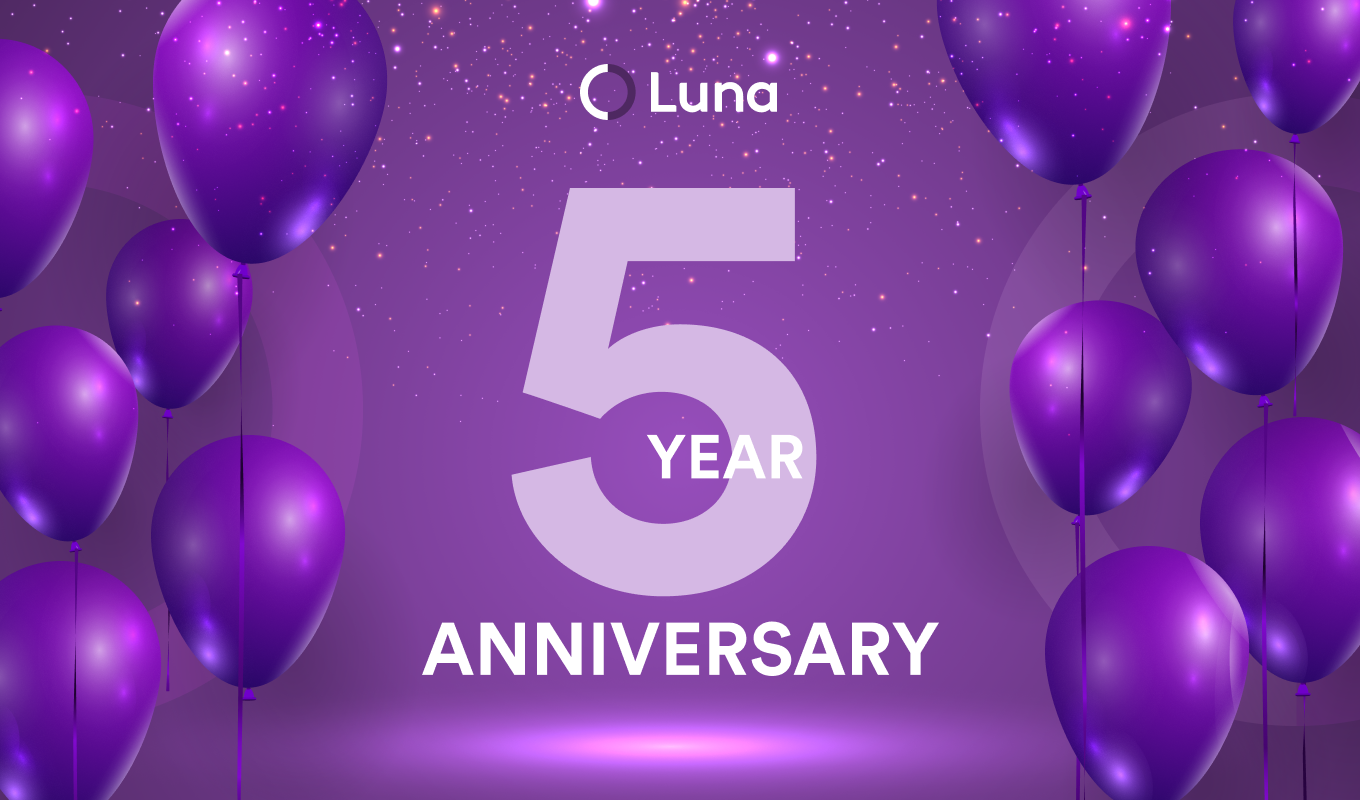 It's an exciting time at Luna as we celebrate our five-year anniversary of providing at-home PT care!
As Luna celebrates its 5th year anniversary, we are thrilled to look back on an extraordinary year filled with remarkable accomplishments, groundbreaking partnerships, recognition, and innovative initiatives. Our commitment to revolutionizing healthcare delivery and improving patient outcomes has driven us to achieve new heights. With a team of over 3,000 dedicated physical therapists, we're proud to share that Luna now delivers a physical therapy visit in the comfort of patients' homes every 22 seconds. We've had the privilege of serving over 50,000 patients, providing high-quality care that has made a meaningful impact on their lives. In this blog post, we'll highlight some of the key achievements that have defined Luna's journey over the past year.
Expanding Our Reach
Luna extended its in-home physical therapy services to reach more patients in many new regions, including Greensboro, Tulsa, Reno, Fresno, Bakersfield, Indianapolis, Annapolis, and Potomac. These expansions broadened our ability to provide high-quality care to even more individuals across the United States.
We now serve patients in 55 metropolitan markets across 28 states - enabling us to reach and care for over 180 million Americans!

Powerhouse Collaborations
Luna forged dynamic relationships with some of the best teams in healthcare, further enhancing our ability to deliver exceptional care: (and the year's not over yet!)
AARP: Luna becomes the only at-home physical therapy provider to carry the AARP name, providing services to AARP members nationwide.
Adventist Health: A partnership to improve access to in-home, in-person outpatient physical therapy across the greater Los Angeles area.
Healthcare Outcome Performance Company (HOPCo): Collaborated to create HOPCo at Home, improving patient outcomes and access to better patient care.
Luminis Health: Collaboration for expanded patient services through a new program, Luminis Health PT At Home.
MedStar Health: Luna is now the preferred outpatient in-home, in-person technology partner for MedStar Health in Washington, D.C., Baltimore, and Northern Virginia, providing a seamless, coordinated solution for patients.
Memorial Rehabilitation Institute: Teamed up to expand access to outpatient, in-home PT services across Dade, Broward, and Palm Beach counties.
Powerback Rehabilitation: Partnered with one of the nation's largest rehabilitation therapy providers to deliver in-home, in-person outpatient physical therapy to patients in need of care.
Providence: Expanding access to outpatient physical therapy services through the Luna technology platform.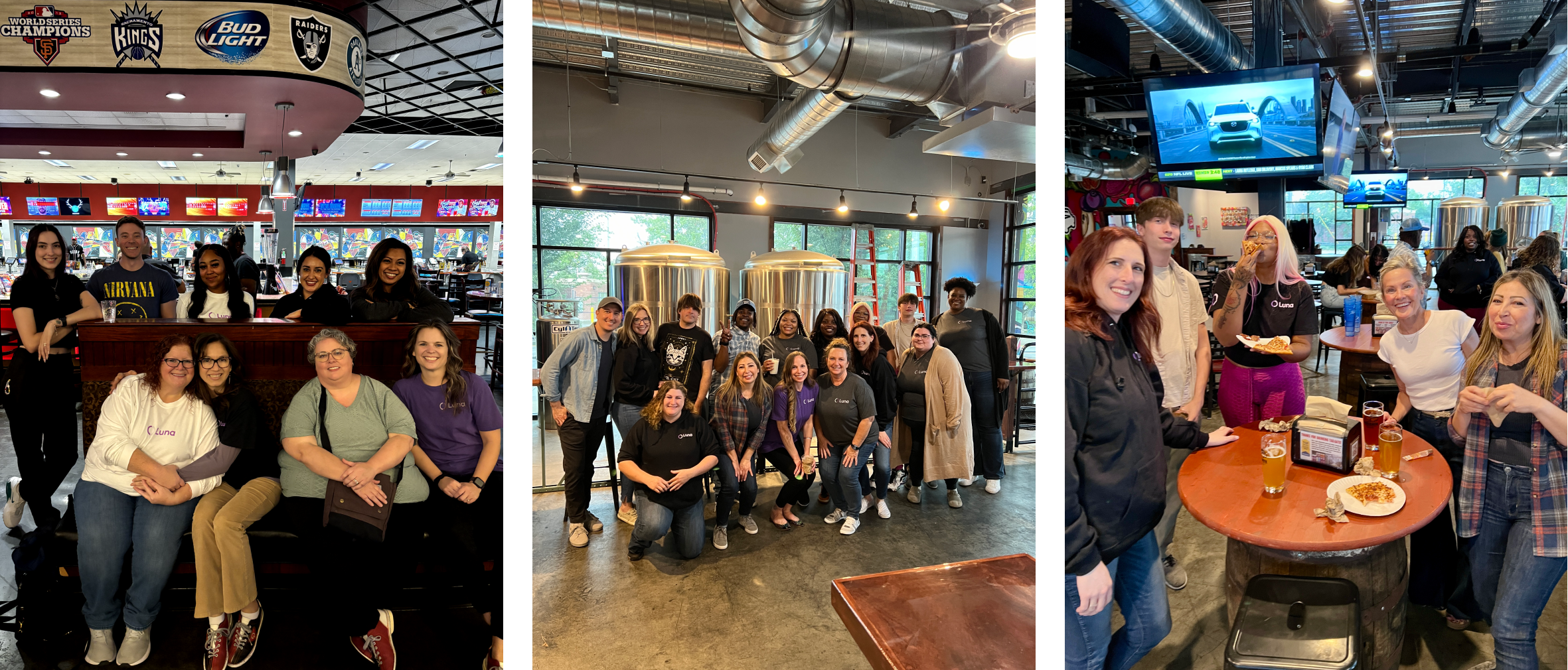 Awards and Recognitions
Luna received prestigious awards and recognitions, underscoring our commitment to excellence:
Medicare/CMS Merit-based Incentive Payment System (MIPS): Luna received the "Exceptional Performance Award" for the second consecutive year, with a perfect score of 100/100.
Outstanding NPS Rating: Our NPS rating soared to 87 in 2022, firmly in the "World Class" category, reflecting the high satisfaction and loyalty of Luna patients. Stay tuned for our 2023 wrap up soon!

Pioneering Research
Hoag Orthopedic Institute Study: Luna was a key player in groundbreaking research with HOI, demonstrating a 52% reduction in post-surgical rehab costs for total knee and hip replacements through Luna's in-home outpatient physical therapy care model.
Luna Pathways Study: A new study showed that Luna Pathways, a comprehensive approach to postoperative care that includes monitored scheduling and clinical care coordination, decreases pain by 30% compared to industry benchmarks after total joint replacement.
Patient Preference for Care Study: A study with 1,000 patients revealed that patients across various age groups have a strong preference for in-person, in-home care (5.0), with a reasonable willingness to use facility-based care (3.1), and, less desirable, virtual-based care (2.7) among under 55 age patients. Consistent trends were observed among those aged 55+, with a preference for in-home care (5.0), a reasonable willingness for facility-based care (2.8), and less interest in virtual-based care (1.9).
Barriers to PT Initiation Study: 76% of patients referred to PT for musculoskeletal problems do not initiate treatment (NIH Study, 2021). Luna's research has highlighted critical barriers to initiating physical therapy treatment, such as scheduling and accessibility issues, financial concerns, communication, motivation, and expectations, physical and psychological barriers, sociocultural factors, health literacy, and support. Overcoming these barriers is essential to improve patient outcomes and reduce downstream health impacts.
Costly Joint Surgeries vs. At-Home PT Study: Luna's research underscores the potential for substantial cost savings and improved patient outcomes by diverting surgeries to at-home physical therapy. By shifting 1,000 potential surgeries per month, Luna anticipates savings of at least $1.8 billion over five years. Notably, one-third of knee replacements in the U.S. are avoidable, as per a study in the "Arthritis & Rheumatology" journal.
Avoidable Spine Surgeries Study: Luna's latest research calls attention to the significant potential for avoiding unnecessary spine surgeries. By diverting 1,000 avoidable surgeries to physical therapy per month, Luna anticipates savings of at least $1.8 billion over five years. This study reveals that approximately 50% of spine surgeries are avoidable, highlighting the importance of conservative approaches to care in reducing healthcare costs.
Impact of PT in Reducing Falls and Fall-Related Costs: Every year, 3 million elderly individuals in the United States receive treatment in emergency rooms due to falls, resulting in over 800,000 hospitalizations, with falls being a leading cause of hip fractures and traumatic brain injuries. Hospital costs for fall injuries account for more than half of the total spending on fall injuries, with an average bill exceeding $31,000. Studies indicate that physical therapy can decrease the risk of falls by 35%, emphasizing its potential in reducing healthcare costs and improving patient outcomes.

Innovative Programs and Product Launches
5 New Clinical Intervention Programs: Luna launched five new clinical intervention programs, including Luna Complete™, Luna Surgical Readiness™, Luna Postoperative Success™, Luna Fall Safeguard™, and Luna Mobility Empowerment™, to cater to diverse patient needs and improve care outcomes.
Luna Labs: We introduced Luna Labs, a dedicated Artificial Intelligence (AI) division to enhance patient care, focusing on creating new AI products to streamline healthcare delivery.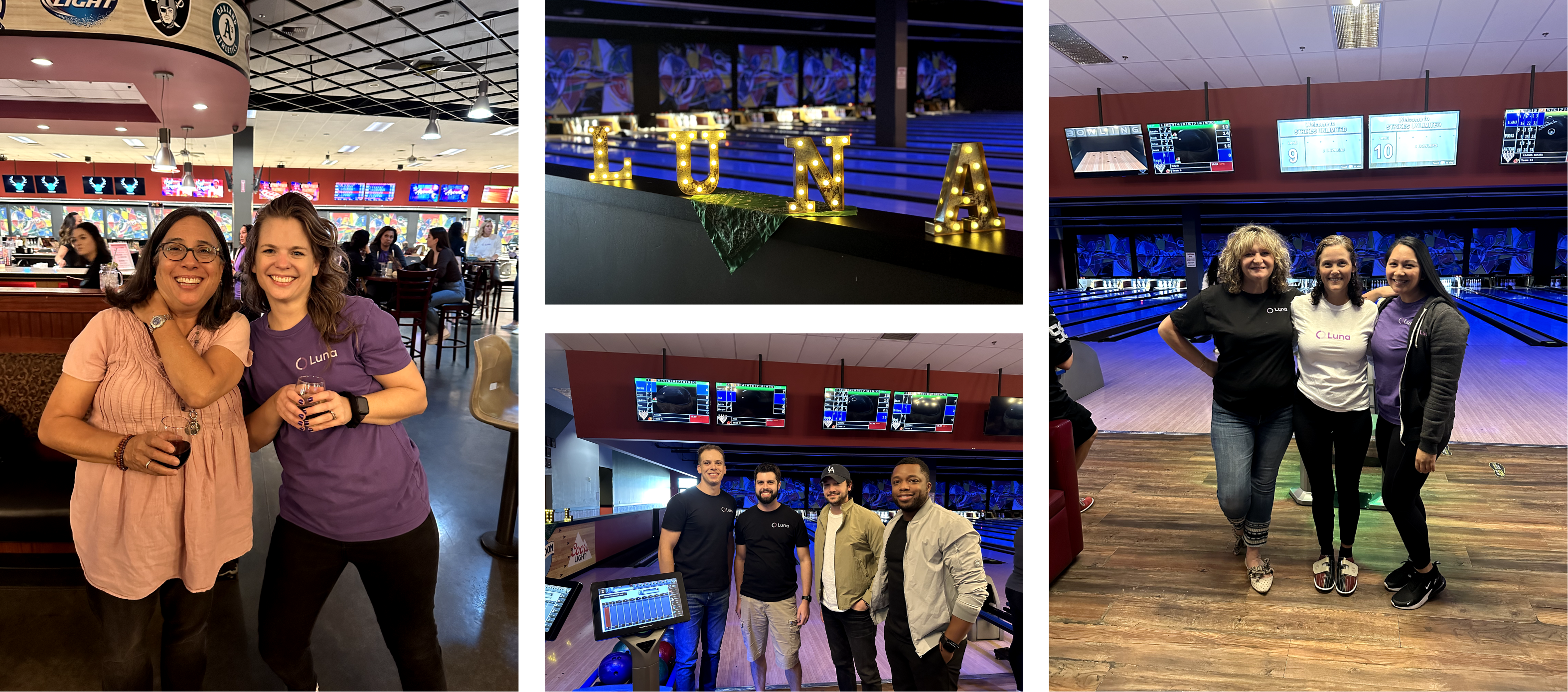 In the span of just the last year alone, Luna has made significant strides in expanding our reach, fostering powerful collaborations, receiving accolades, conducting pioneering research, and launching innovative programs. Our commitment to patient-centric care and revolutionizing healthcare delivery remains unwavering as we look forward to an even more promising future.
Thank you to everyone involved in Luna's remarkable journey over the past year, and here's to many more years of making a positive impact on healthcare and patient lives!